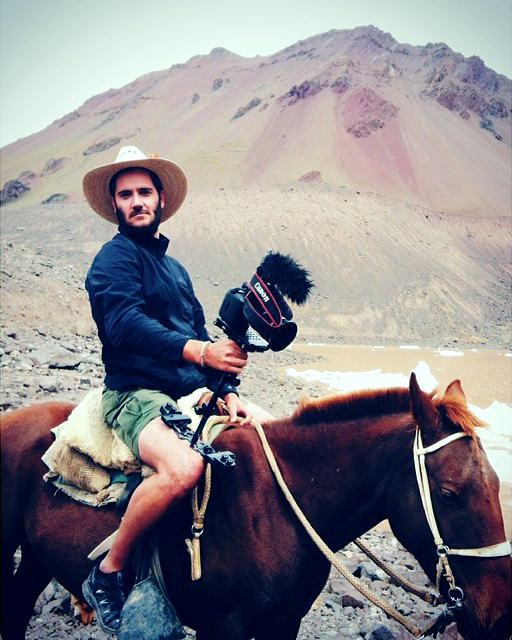 I have worked in the film industry since 2010 on a variety of film and TV sets as Director of Photography (DP) and Gaffer. I have been employed at the Australian Film Television and Radio School (AFTRS) since 2014 as a Best Boy and Tech and Tutorial Officer. More recently I moved to a teaching role in the Bachelor of Arts (Screen) at AFTRS.

There have been many opportunities to work closely with DIP, BA and MSA students as they navigate camera and audio equipment to create their own films in studio and on location.

Here I am on a horse.

My passion for film and my understanding of the technical side of filmmaking ensure I have a broad knowledge that has translated well into my teaching role. Personally I am interested in helping to nurture the future of Australia's Film industry.